Drama : Piece
Piece is a japanese drama broadcasted from October 6 to December 29, 2012 on NTV.
● Scenario:
Mizuho SUGA learns the death of one of her former classmate, Haruka ORIGUCHI. During her funeral, Mizuho sees Hikaru NARUMI, a very popular boy from their highschool days. Mizuho and Hikaru were also in a very special relationship, Hikaru being an extravert, and Mizuho finding it difficult to make new friends. While not being friends nor lovers, they kept their relationship secret.
During the funeral, Haruka ORIGUCHI's mother tries to talk to Mizuho, thinking that she was her daughter's best friend. She asks Mizuho some informations about her daughter's boyfriend, because Haruka was pregnant with his child...
Airi plays Madoka SETOUCHI.
●Related releases:
· 24.04.2013 — Piece (DVD BOX ; regular edition)
• Contents :
1. Episodes 1 to 13
Bonus : 12 pages booklet

• Previews:
---

· 24.04.2013 — Piece (DVD BOX ; limited edition)
• Contents :
Disk 1
1. Episodes 1 to 13
Bonus disks
1. Making-of
2. The cast's "Piece" collection
3. Shooting memories
Bonus : 32 pages booklet, bookmark,writing pad
---

· 24.04.2013 — Piece (Blu-Ray BOX ; regular edition)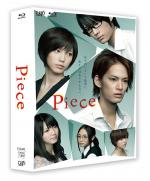 • Contents :
1. Episodes 1 to 13
Bonus : 12 pages booklet
---

· 24.04.2013 — Piece (Blu-Ray ; édition limitée)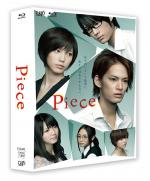 • Contents :
Disk 1
1. Episodes 1 to 13
Bonus disks
1. Making-of
2. The cast's "Piece" collection
3. Shooting memories