Gatas Brilhantes H.P.
On April 23, 2007,
Saki SHIMIZU, Maimi YAJIMA, Maasa SUDOU, Airi SUZUKI, Saki NAKAJIMA, Miyabi NATSUYAKI, Erika UMEDA, Chinami TOKUNAGA and Mika MUTOH were added to Gatas Brilhantes H.P's team. On December 27, 2007, Mai HAGIWARA and Kanna ARIHARA were also added.
Airi Suzuki's number was 24.
Appeared in:
· ??.01.2008 —
SALS 2008 (Mook)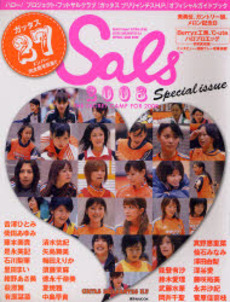 A preview of the team's support goods: